Achievements
INSDAG-2017
A team of four students, Md. Naeem, Garima, Ratul and Hemraj of the college has won laurels on the national ground by getting shortlisted among the final 16 entries chosen from four zones of India in a prestigious national competition, INSDAG (Institute for Steel Development & Growth) 2017 floated by Steel Authority of India
Congratulations to the students on winning the Ist prize in Fashion Trophy and IIIrd Prize in Rostrum Trophy in ZONASA' 2016 held at Manav Rachna University, Faridabad !!!
42 students along with one faculty of MM School of Architecture attended ZONASA 2k16 held at Manav Rachna International University, Faridabad. 60 colleges from zone-I attended the ZONASA. During 3 days programme, various formal and informal events,seminars and workshops were organised in which the students actively participated. There were lots of trophies for various events on which the students had their eyes.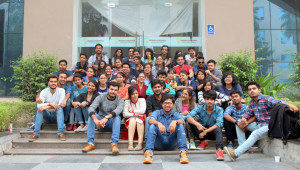 'Best College Trophy' in the event Archventure-2016
The students of MM School of Architecture brings laurels to their college by winning the 'Best College Trophy' in the event Archventure-2016 held in Gateway College of Architecture and Design, Sonipat. The students won second prize in the main design trophy, 'Graphite the Music',the theme of which was to represent 'Hanuman Chalisa' visually. In 'Writing Architecture: Learning from Nature trophy', the students won first prize.  The theme of the trophy was to derive a form which exists in the nature and to express it in words only. In the 'Walking Paradise: Fashion trophy', Shreya won the title of 'Miss Archventure' while Yukta won the 'runner up title'. The theme for this trophy was "Our Dying Culture". Apart from the main trophies, the students won several on the spot design competitions.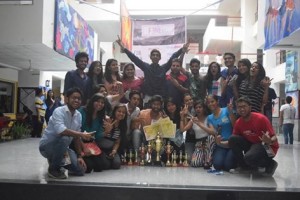 INSDAG National Award Competition 2015 for 'The Innovative Use of Steel'
A team of four students of MM School of Architecture has won laurels on the national ground. Our students, Mukesh, Radhesh, Sarath and Md. Naeem took part in a national competition, INSDAG (Institute for Steel Development & Growth) 2016 floated by Steel Authority of India held in Kolkata. Short-listed out of 840 entries from all over the country, our students were among the final 16 entries chosen from four zones of India.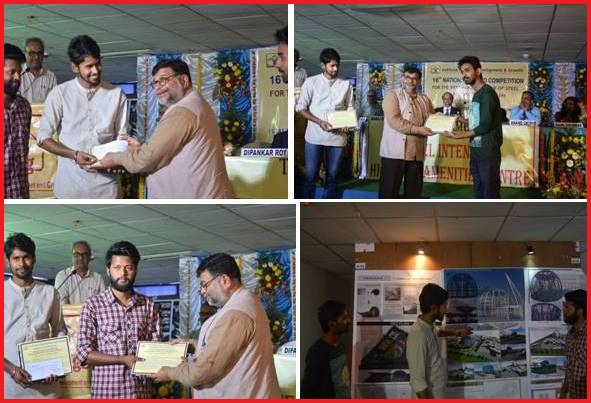 Students bring laurels by winning Landscape Trophy at Zonal NASA held at Jaipur
The architecture students participated in Zonal NASA held from 2nd October to 4th October 2015 at Jagannath University, Jaipur. The students brought laurels to the college by winning the prestigious 'Landscape Trophy'. The students had proposed landscape scheme for the Christian crematorium located at Ambala Cantonment. The students also participated in various trophies and on the spot competitions. Their work was highly appreciated by the jury members. Zonal NASA event takes place every year in all 5 zones of India in which students enthusiastically participate for various trophies like Main Design, Landscape Design, Graffiti, Mural Design, Group Dance, Solo Song, Group Song etc.
In all, around 2500 students from 60 colleges of the north zone participated in the prestigious event.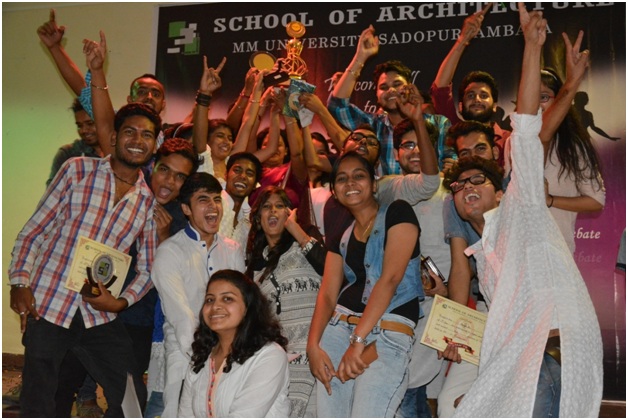 Zonal NASA Panel Discussion 2013
Our Students won 'Runners up' trophy at Arena, NASA panel discussion, Meenakshi College of Engineering, Chennai held on 4-5 Oct 2013. THEY BAGGED FIRST PRIZE IN Photography and Runners up Trophy in Meenakshi Design competition (Design of Future Transport) in their very first participation in NASA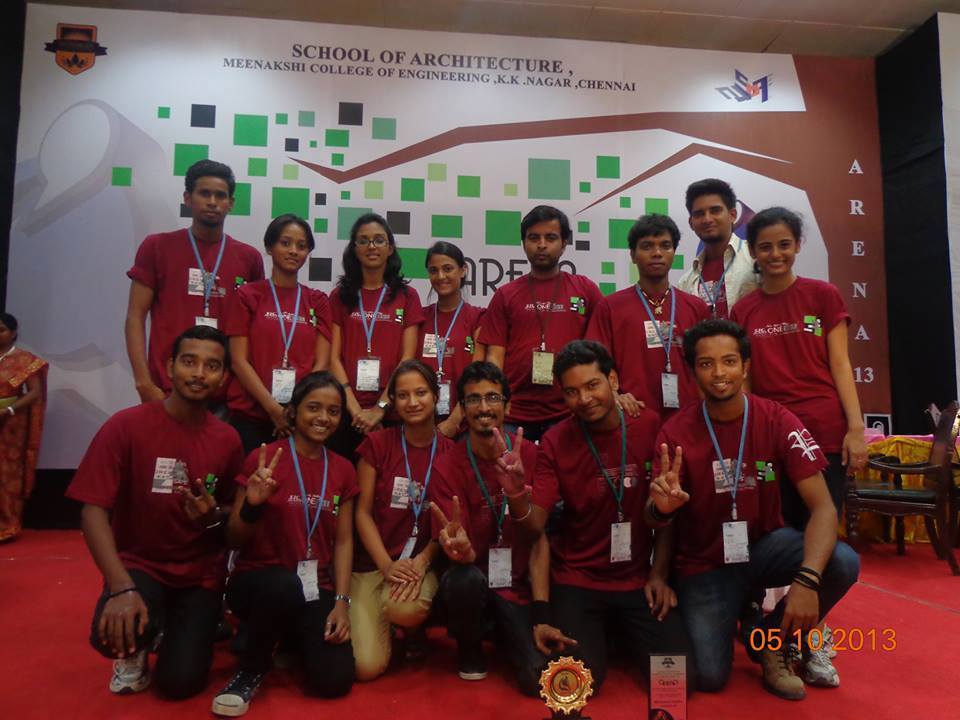 IGBC COMPETITION 14
Sustainable Office design by Chetan Nagpal (4th year student) was selected in top 18 among 300 entries received from all over India for IGBC 2014 competition conducted by Ethos India.