CELEBRATION OF WORLD HERITAGE DAY' 17
MM School of Architecture celebrated World Heritage Day on 18th April, 2017 in collaboration with Indian National Trust for Art and Cultural Heritage (INTACH) Ambala-Chapter.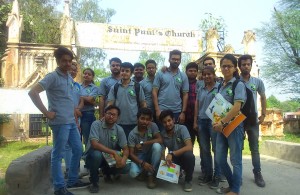 To celebrate this heritage event, the students of 2nd year were taken to the two Heritage churches named as HOLY REDEEMER CHURCH and SAINT PAUL CHURCH in Ambala Cantt. The students enthusiastically did on the spot sketching and understood the importance of precious heritage of Ambala.