MOTIVATIONAL LECTURE BY MR. VISHAL SOOD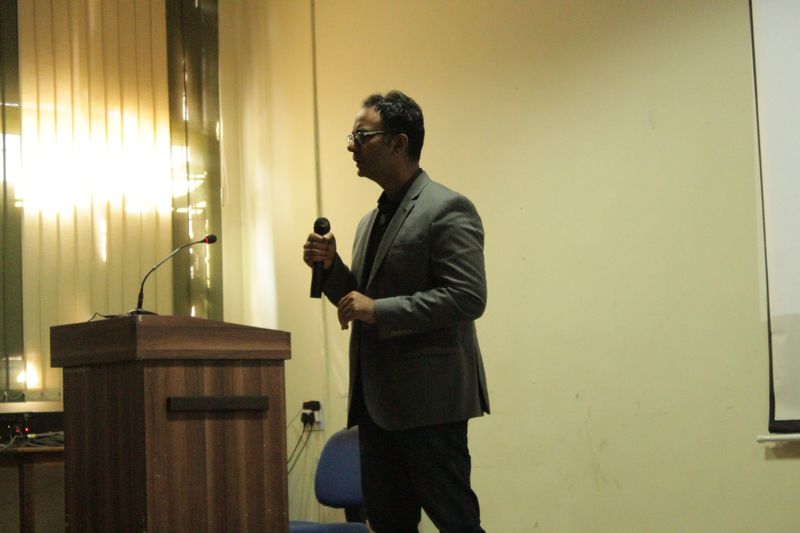 MM School of Architecture organised a motivational lecture on 16th October, 2018, by Mr. Vishal Sood which was attended by students and faculty of Govt. Polytechnic, Ambala City and MMSOA. Mr. Vishal Sood delivered motivational lecture on "Good and great careers and its visualization and hard work". He cited various examples of well-known sportsperson to explain the importance of hard work to achieve one's life goals. He also emphasized on becoming a life athlete and excel in various aspects of life.
A very informative and inspirational talk by Mr. Vishal Sood was then followed by an activity "Best out of waste" held at front lawn of MMSOA. Students were divided in groups of seven comprising five each. The young minds showed their creativity by making different types of built-up forms like : temple, hotel, mall, skyscrapers.
Prof. Aradhana Jindal, Principal MMSOA, Ar. Sarabhjot Kaur, HOD, Dept. of Architecture, Govt. polytechnic, Ambala appreciated the efforts made by the students.The winning teams were felicitated by Prof. Aradhana Jindal and Ar. Sarabjot Kaur.
The session ended with a vote of thanks by Prof. Aradhana Jindal, Principal, thanking Ar. Sarabjot Kaur, Ar. Pradeep Mittal, Er. Pradeep Sharma, Ar. Surbhi and students of polytechnic college, Ambala city for sparing their valuable time for an extremely informative and interactive session which was then followed by a college tour and refreshment.