A Kisan Ghosti was organised on 30:3:2019 by Department of Agriculture, MM University Sadopur, Ambala in collaboration with Agriculture Awareness and Organic Farming Society Kurukshetra, Haryana. More than 85 farmers and Sarpanch of the 5 villages attended the Kisan Ghosthi. Prof. Raman Gupta registrar MMU, Sadopur was the chief guest on this occasion and Dr Parveen Ailuwalia, Dean Academic MMU, Sadopur was the guest of honour. The chief guest Prof. Raman Gupta welcomed the farmer and sarpanches of the villages participated in the Ghosti. He asked the farmers to use latest technology developed by the agricultural scientists for increasing the productivity of their crop and dairy animals time to time. He also advocated that our farmers played a significant role for boosting the economy of our country.
Dr. A.S. Kahlon, Professor (Agr. Economics) talked about how to improve income of the farmer and stressed on optimum use of farm resources in order to increase productivity. He asserted that Govt., Banker, Farmers, NGO have to work intendom to mitigate Agrarian distress. Later on some queries posed by the farmer were replied.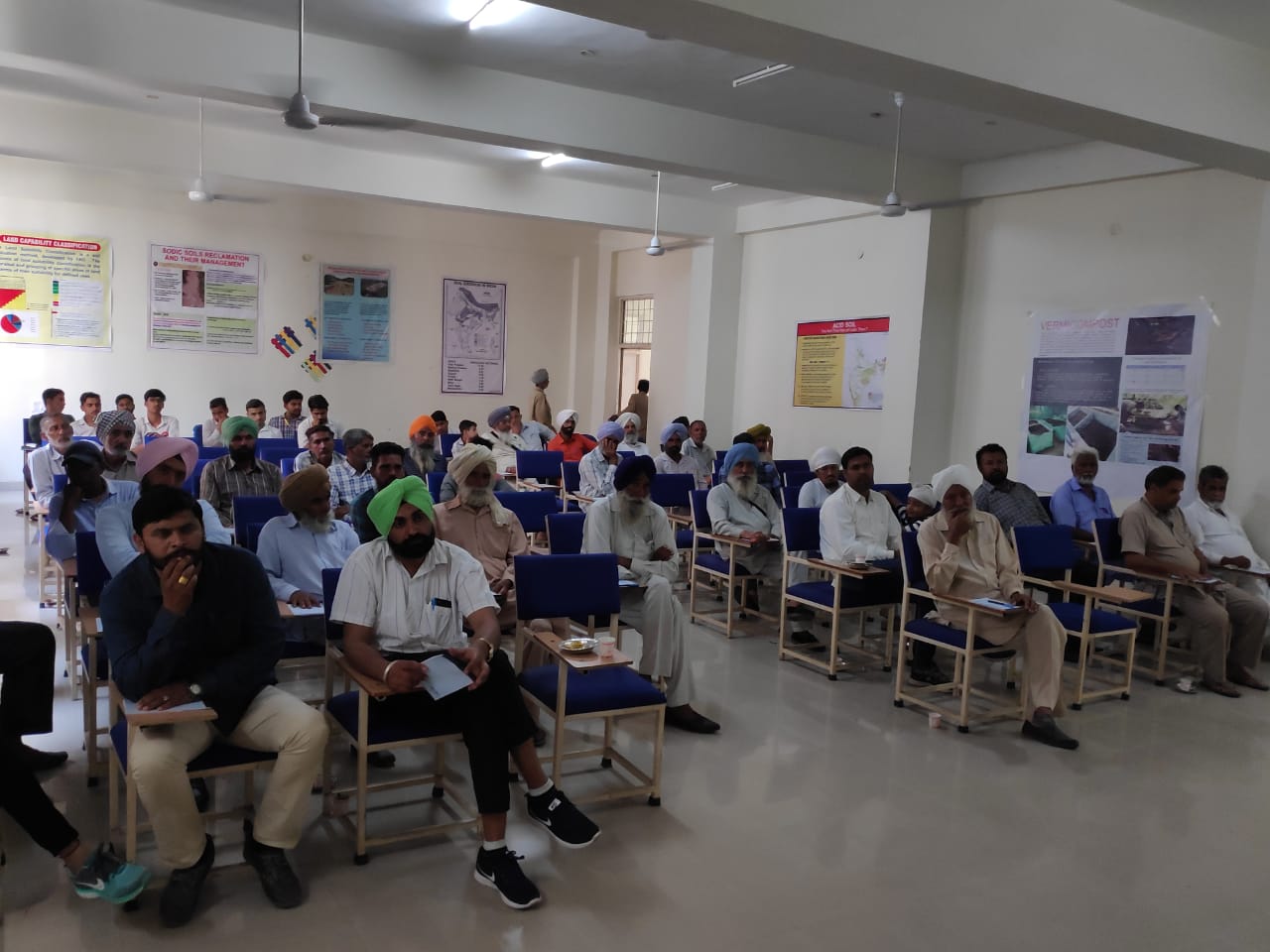 Dr. O. P. Mehla (Professor, Animal Science) requested the farmer not to burn the residues of crops (stubbles of wheat) and advised them to incorporate the crop residue in soil for improving its fertility. He also talked about the importance of Desi cow, milk, dung and urine in detail. He also told that 25 acres of zero budget natural farming is possible by one desi cow dung and urine mixture. Dr. Devi Singh HOD agriculture welcomed the chief guest and farmers in the Kisan Ghosthi. He gave more stress on the diversification and integrated farming system is only for adopting by the farmers to increase their farm income many folds.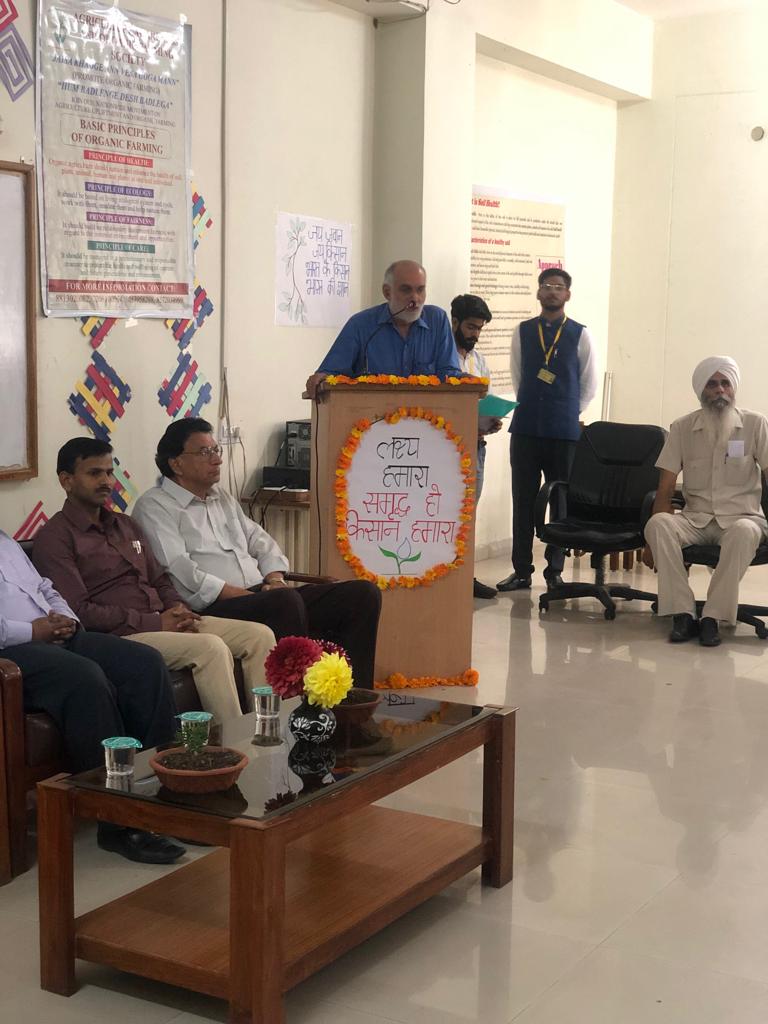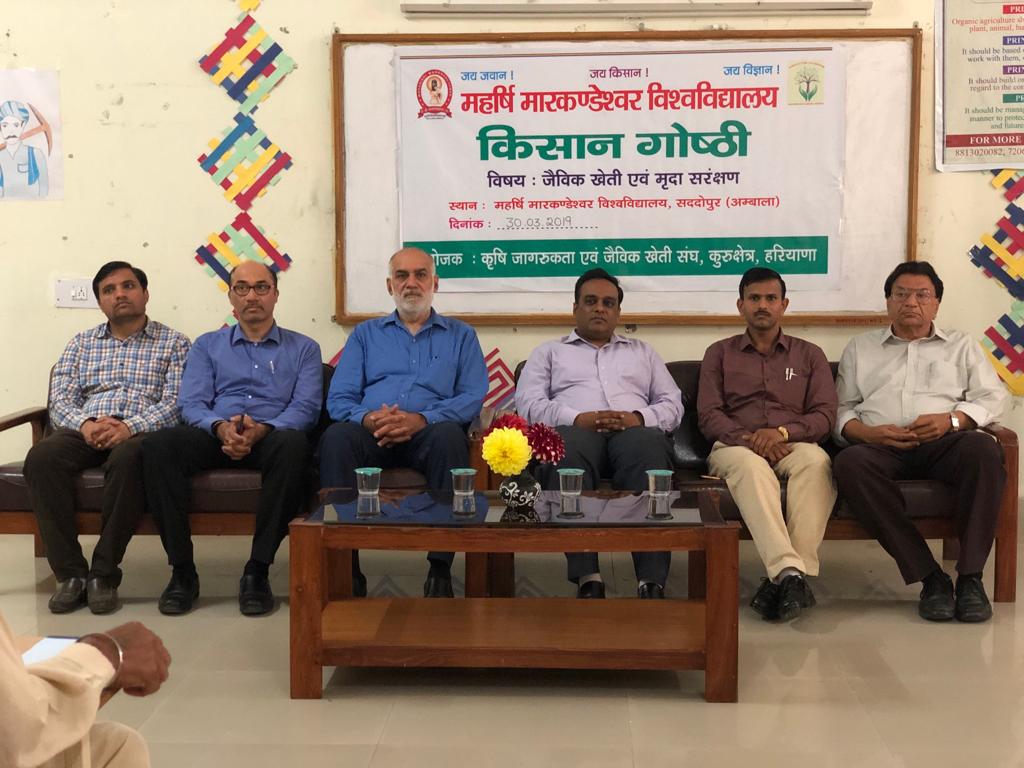 Dr. Pradeep Srivastava (Associate Prof, Soil Science) told the farmer how to take the soil sample from the field and importance of soil and water testing to the farmers. He stressed upon to judicious use of chemical fertilizers in the crop. He also discussed the integrated nutrient management in Kharif crops. Farmers were shown the vermicompost unit and all the labs of the University. Dr. Rakesh Kumar (Asst. Prof. Entomology) talked about integrated pest management in kharif crops and given more stress for using eco-friendly pesticides.
At the end of the Gosthi, Bhupinder Singh Rana, President of Agriculture Awareness and Organic Farming Society thanked to all the farmers for the participation with full assiduity.