Final year Electronics and Communication Engineering students of M.M. University, Sadopur, Ambala won the best project award at the National Conference and Exhibition on Emerging and Innovative Trends in Engineering and Technology (NCEEITET-16) held at Govt. College of Engineering and Technology, Jammu in collaboration with Indian Institute of Technology, Kharagpur (West Bengal) on 11th and 12th November 2016.
Various colleges and universities took part and exhibited their projects. The projects from M M University students - DTMF based pick and place crane with moving robotic tank and RF sensor based four directional robotic vehicle were adjudged as best projects by a panel of experts headed by Dr. S.S. Pathak of IIT, Kharagpur. A memento was presented to MMU students by Deputy Chief Minister of Jammu and Kashmir, Mr. Nirmal Singh.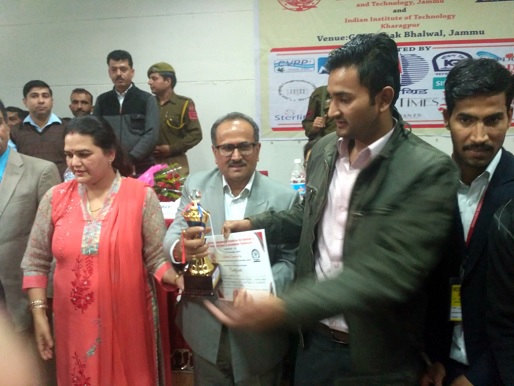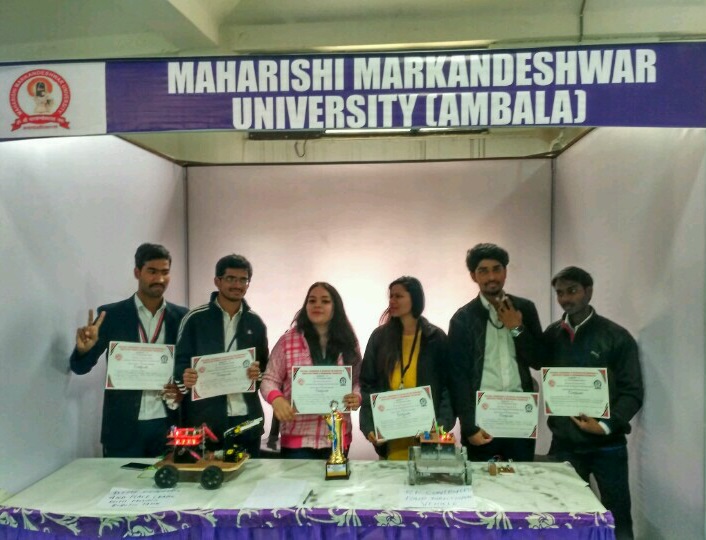 Our final and pre-final year ECE students have been consistently winning awards and laurels, at various national institutions like IIT, Kanpur & IIT BHU, Varanasi for project exhibitions and Technical Quiz Competitions at Chandigarh Group of Colleges, Landran (Mohali) & IETE, Chandigarh in previous years.
Prof. Parveen Bajaj, HOD (ECE) and Dr. Manpreet Singh, Principal complemented the entire staff and students for their achievement and exhorted them to do even better in future.