Around 30 Students along with two teachers of Government school, AmbalaCantt visited MM University campus on 17thFebruary 2017 to gain knowledge about 500 kW roof top Solar Plant. Prof. Parveen Bajaj, HOD (ECE) explained about the utilization of solar energy as an alternative energy to overcome crisis and demand of energy.
He also highlighted the concept of solar power plants installation, design issues and workingwhich is based on concentrated solar power (CSP) which uses the solar energy to generate electricity on an industrial scale.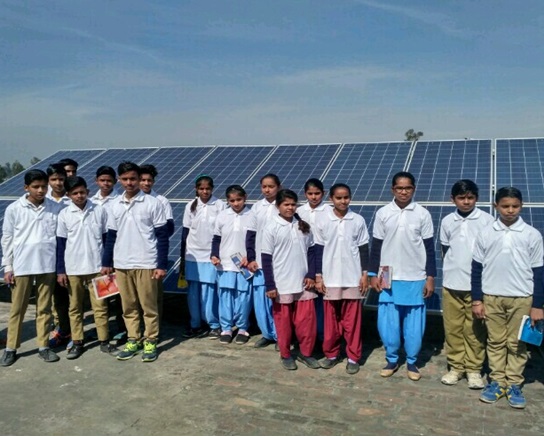 Solar radiation is optically concentrated, thus generating very high temperatures for the power plant process. This high-temperature heat can be stored, thus allowing electricity to be generated on demand – an important advantage of this technology.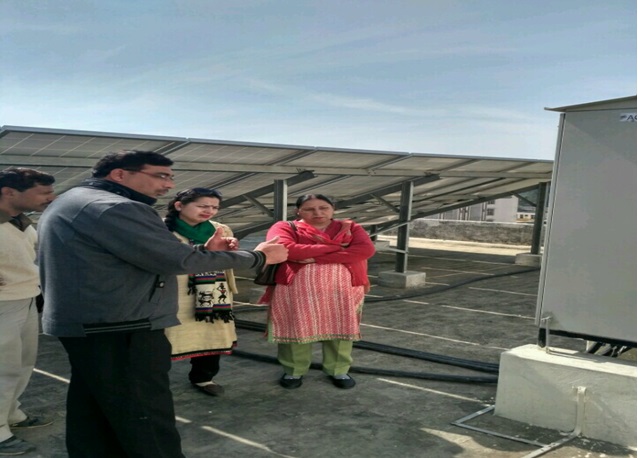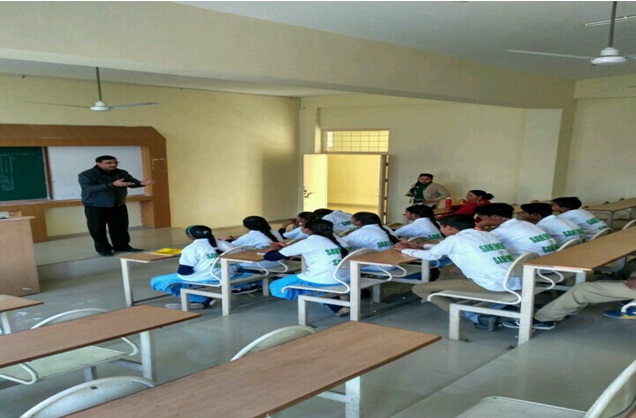 Students were later taken to the sites where these solar plants are installed and a working demonstration was given to them. This visit helped the studentsa lot in understanding the use and utilization of solar energy and its productive outcomes.