MM University, Sadopur organized a seminar on "Energy Conservation in Domestic and Transportation Sector" on 14th February 2017 for the students and faculty members of various departments of the university. The seminar was delivered by distinguished speaker Er. Satish Sudhir, Deputy Director, Petroleum Conservation Research Association and Mr. Gurvinder Pal, Project In-charge from PCRA, Chandigarh.
The main objective of the seminar was to encourage the students for conserving energy in transport and domestic sector by maximizing the use of renewable sources of energy.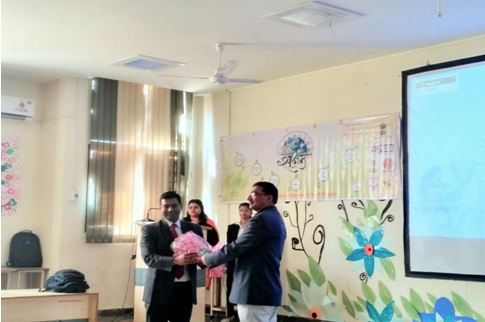 The students gained knowledge and had an interactive session with the experts which fulfilled the core purpose of the lecture.