Clay Sculpture Making Workshop
MM School of Architecture organized an interesting workshop of 'clay sculpture making' on 24th July by Artist Tarsem Singh for 2nd and 3rd year students as sculpture is considered a representational art, one that imitated forms in life, most often human figures but also inanimate objects. The students participated in the workshop with great enthusiasm and full spirit while they carved and modelled sculptures with clay to enhance the creativity and imagination in the field of art. Through this activity students learnt techniques involved to build a sturdy sculpture.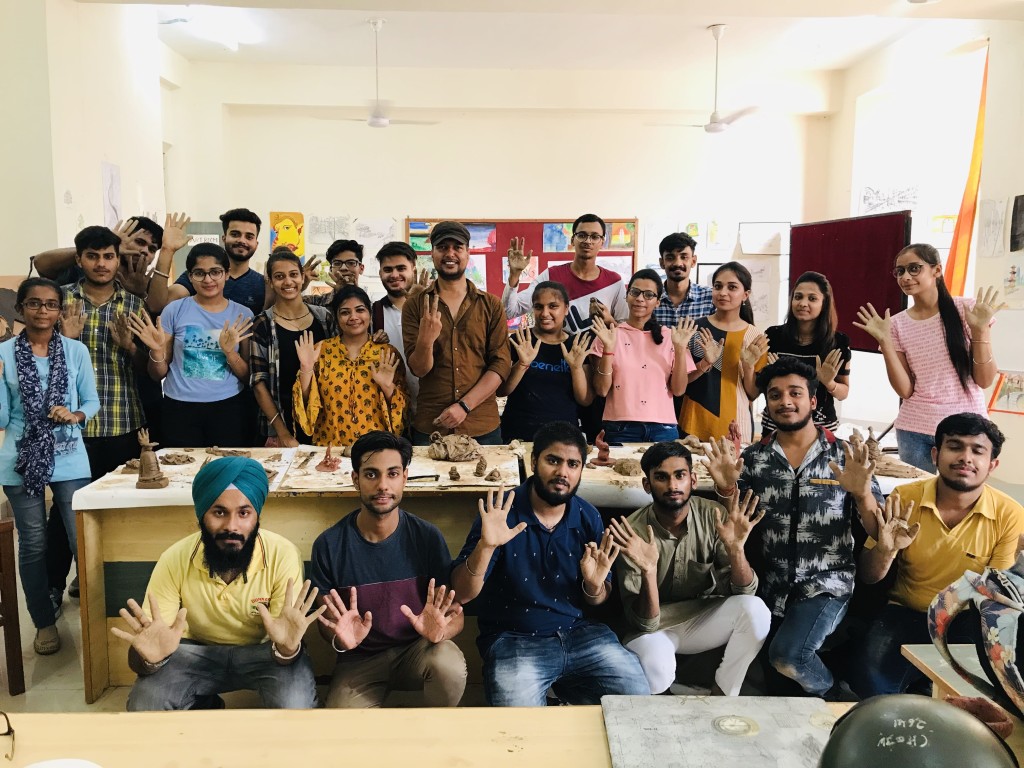 Prof. Aradhana Jindal, Principal, appreciated the efforts of all the students. A wave of enthusiasm amongst the students was seen during the workshop. It was a fun filled activity for all the participants.