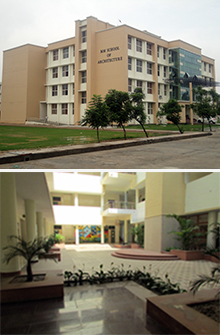 Diwali Celebration – 2019
Diwali, a festival of new beginnings, the triumph of good over evil, and light over darkness was celebrated by MM School of Architecture on 24th October.
The celebration started with lightning of diyas which created a festive atmosphere then everyone wished and offered sweets and gifts to each other. The celebration continued by the beats of dhol, songs, traditional dance with that the entire atmosphere reverberated in a festive note. After that, the tradition of burning crackers was followed by using green crackers, keeping the concern of environment in mind. All the students and faculty members were requested to use the eco-friendly crackers for the diwali celebration.
After that Principal MM School of architecture, Prof. Aradhna Jindal wished all the students and the faculty a very Happy Diwali!