Ganesha Puja Celebration
On the auspicious day of 'Ganesh Chaturthi', the students and faculty of MM School of Architecture came together to seek the blessings of God of new beginning and success. The event was celebrated with a lot of devotion and dedication by worshiping Lord Ganesha. The ritual was graced with the presence of all the students, staff and faculty.
Prof. Aradhana Jindal, Principal enlightened on the concept and significance of Ganesh puja on the occasion of Ganesh Chaturthi.  Ganesha is widely revered as the remover of obstacles,the God of intellect and wisdom.As the God of beginning, he is worshipped at the start of rituals and ceremonies. Ganesha is also invoked as patron of letters and learning during writing sessions.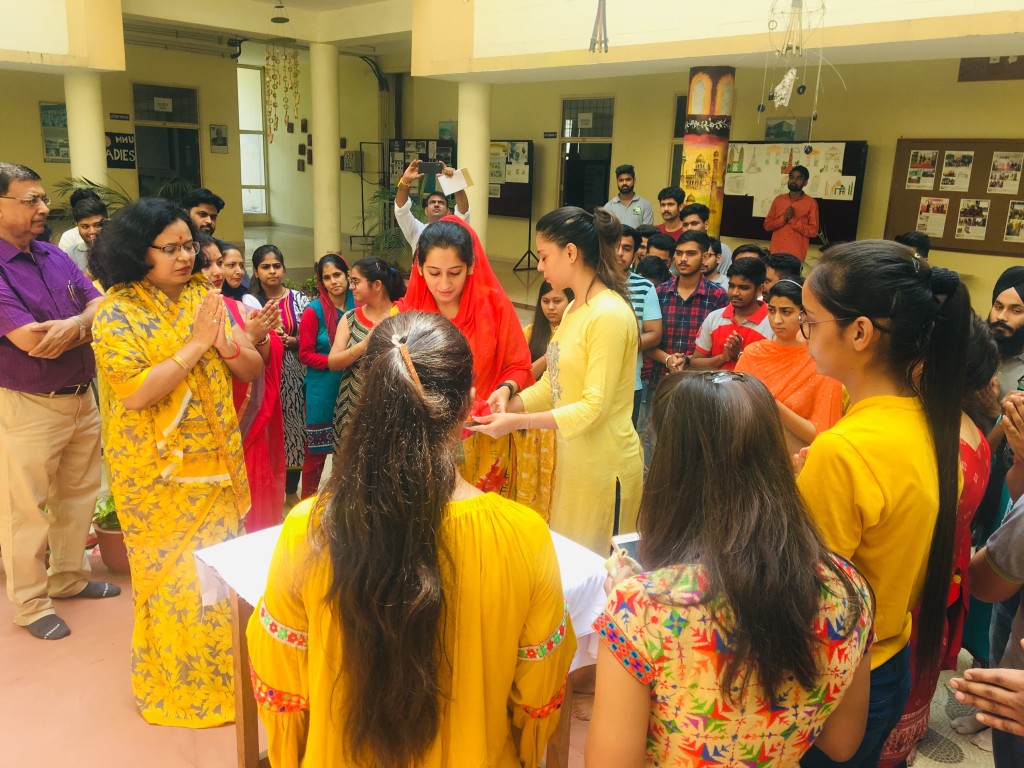 Both the faculty and students joined hands together, with great zeal to make the event a memorable one, also evoking the blessing of the God to have a successful academic and career growth. The event ended by serving Prasad of laddus to everyone present.