Inter House Debate Competition
MM School of Architecture organized an inter house debate competition on 6th March, 2019 so as to enhance the ability of students to conceive, articulate and evaluate arguments. The event witnessed enthusiastic participation of all the four houses- Rajput, Chola, Mughal and Maurya. It was a theme based debate in which the themes along with the related questions were revealed on the spot to all the four participating teams such as 'India Pakistan conflict and women empowerment'.
The debate was planned and conducted in a very interactive way as the questions put forth to the teams were intriguing as well as exciting. The debate was conducted in two rounds where in the first round, each participant was given two minutes to thoroughly think of the topic and then speak for another three minutes and the second round was a face off round. A healthy competition was witnessed with active participation of the team members of all the houses.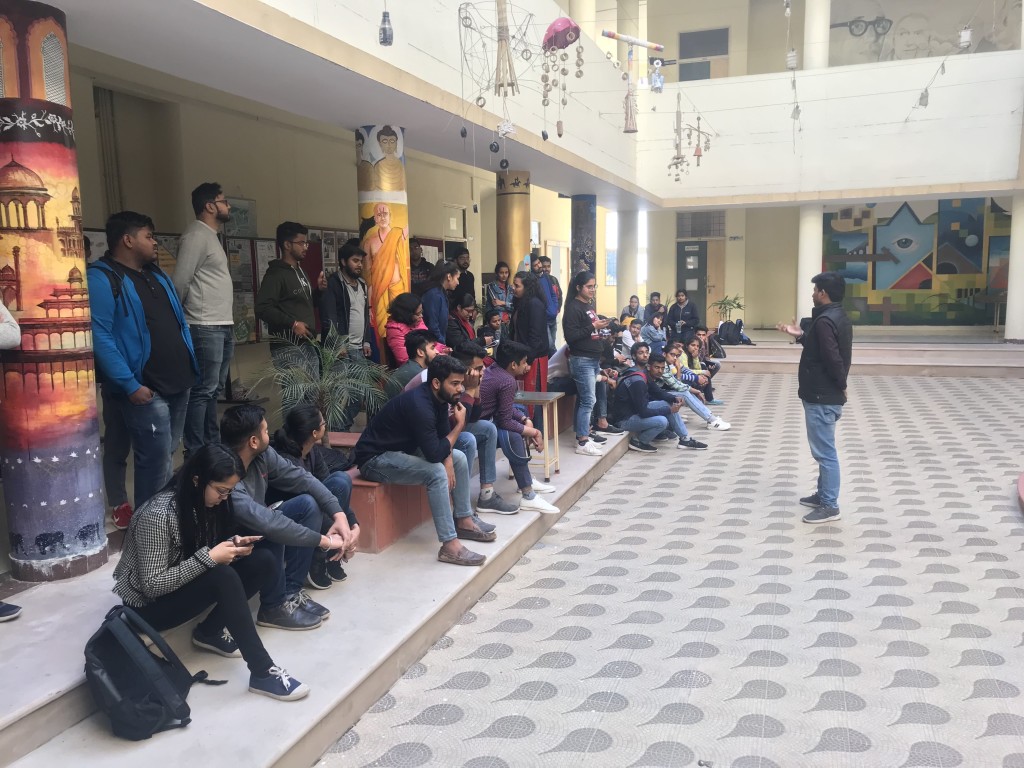 Prof. Aradhana Jindal, Principal, appreciated the efforts made by all the enthusiastic participants. In the end, Tathagat and Kritika of Maurya house bagged the first and second position respectively followed by Shruti of Rajput house. There was much jubilation in the winning team. It was a great learning and a fun filled event for all the participants.