Architectural Design: Site Visit to Power Colony, Panchkula
The students of B.Arch 5th semester were taken to the case study of Power Colony, Panchkula on August 8, 2017 as a part of their design Studio problem along with two faculty members. With the help of the case study students can easily relate the theoretical aspects of designing with real life exposure.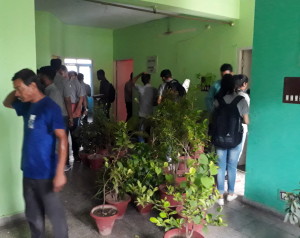 During this study, students showed a lot of enthusiasm not only towards taking measurements but also interviewing people.  They spoke to administrative officials regarding the Services involves in the housing society like Sanitary, Electrical Substation, Pump House etc.