3 days FDP on Qualitative Teaching in Higher Education on 20th-22nd June 2016
MM University, Sadopur, Ambala organised 3 days Faculty Development Programme on 'Qualitative Teaching in Higher Education'from 20-22 June in its campus. The programme was inaugurated by Dr. Anil Jain, President, Vaiseshika Electron Devices, Ambala Cantt. Dr. Jain presented a wonderful talk on 'How to achieve excellence in business and profession by Time management'. He emphasised that the excellence in life can be achieved by setting some achievable goals in the life and improving the everyday life style by Kaizen method. In the evening session, Ar. Purnima Sharma spoke on Qualities of a good teacher. The second day session was taken by Mr. Vishal Sood for engineering faculty and by Ar. Avtar Singh for architecture faculty. Mr. Vishal Sood who is an alumnus of IIM Ahmedabad and strategy & management consultant, spoke on role of a teacher as motivator. Ar. Avtar Singh explained Design process to the faculty of Architecture. On the third day, Dr.P.C.Tewari who is Associate professor in NIT Kurukshetracame out with two thought provoking presentations on 'Research motives and challenges' and 'Applications of TQM in Higher education'.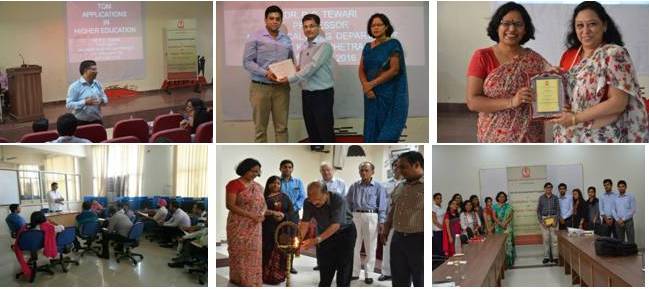 All the participants were given certificates at the end of the 3 days session by Dr.P.C.Tewari. The programme was able to stir minds of the participants by informative presentations.