IIID – Hettich (Workshop in Chandigarh – Interior Hardware)
A group of 8 students with a faculty of the School of Architecture attended the workshop held in Hotel Mount view in Sector-10 Chandigarh. The IIID workshop was held in collaboration with Hettich, where an experienced professional, all the way from Mumbai, delivered the presentation about the latest hardware technologies that can be used to have an elegant look in the furniture fittings.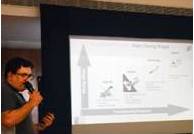 Within a short span of 2 hours, two sessions were held. In the first session furniture fittings were elaborated by  the speaker and in the second session the functional fittings with the utility hardware were described.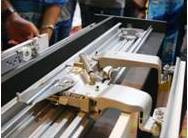 The session included the use of hardware in the furniture system in the most efficient manner which included the use of rastex, hinges, multiclip, screws, auto-closing hinges, drawer systems, sliding sections, RIFD locks & wire products.
The session was made more interactive by the digital visualization of the hardware fittings through animated videos, international exhibition videos and practical implementation of the Hettich hardware in the best furniture corporation around the globe.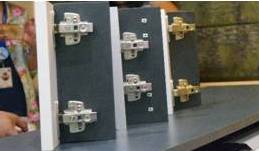 The event ended with an interactive session between the students and the professionals of Hettich where doubts of individuals were cleared by the officials. They also gave a demonstration of the practical furniture units brought by them including hinges, screws soft closing drawer system, single and double panel top hung sliding system which had the incorporation of the Hettich hardware system in their mechanism.