Visit to Ar. Namita Singh House
MM school of Architecture organized a Site Visit of Ar. Namita Singh's House at Sector 10, Chandigarh for the students of B.Arch 2 nd year and M.Arch (Environmental Architecture) 1 st year accompanied by Prof. Aradhana Jindal and faculty Ar. Mehak Aggarwal. The house is a live example of Climatic Responsive Architecture. It is designed in such a beautiful manner that all nature's beauty is trapped inside the house.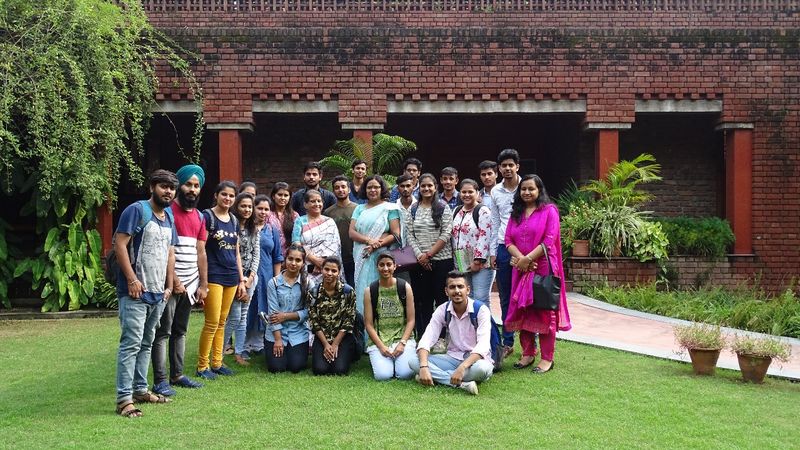 Ar. Namita Singh has worked on small details and taken innovation to the other level by designing a door which fulfills all the purpose of panelled, mesh and glass doors simultaneously. The sizes of window openings and orientation has giving major importance while designing the house .She has provided a courtyard and a swimming pool which act as a climatic modifier and helps to keep the interiors cool. She has kept the essence of all materials by using exposed masonry in each part of the building. All the view opens to the beautiful leisure valley which giving a clam and cozy feeling. The furniture used is antique wooden work which is also foldable and serves many purposes at the same time. The interiors of the house reflect her love for simplicity and sculptures.
The visit inspired the students to get more innovative, experimental and conscious towards designing any space or structure.