Workshop on Brick Arches for the students of 1st semester
A hands-on workshop on construction of brick arches for the students of first semester was conducted for two days on 16th-17th November to make the students aware of the basics of construction techniques.  The students got in-depth knowledge and experience of practical aspects of construction activities such as selection of good bricks, preparation of cement-sand mortar along with its ratio,shaping of bricks,use of construction tools and shuttering etc. The students were divided into groups of 5-6 students each for the job and they successfully constructed Segmental Arch, Semicircular Arch, Flat Arch, Horse shoe Arch, Pointed Arch and Semielliptical Arch.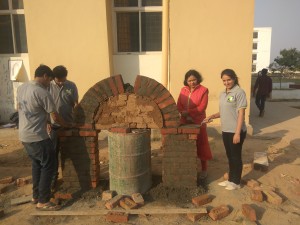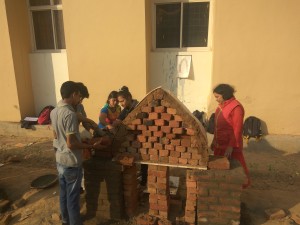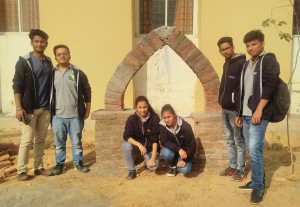 The workshop was a huge success as all students took active part in constructing the arches and learnt a lot.