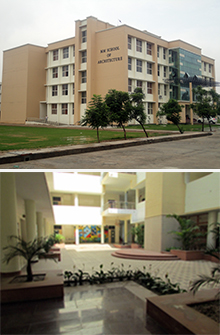 ZONASA 2016, MRIU
42 students along with one faculty of MM School of Architecture attended ZONASA 2k16 held at Manav Rachna International University, Faridabad. 60 colleges from zone-I attended the ZONASA. During 3 days programme, various formal and informal events,seminars and workshops were organised in which the students actively participated. There were lots of trophies for various events on which the students had their eyes.
MMSchool of Architecture students secured the first position in Fashion trophy and third position in Rostrum trophy.
Fashion trophy: Ashutosh, Silvanee, Aniket, Yukta, Hanshika, Pankaj, Isha, Shreya
Rostrum trophy: Abhishek, Apaar, Aishwarya, Meenu, Isha
The event ended up with a world record of foot painting painted by the entire guest colleges. Indeep Bakshi, a celebrity performed in the night and the students danced on his tune and thus the event ended up on a good note.